Otters Bistro is a café and restaurant situated right on the edge of Marsalforn seafront and beach, very popular both among Gozitans and Maltese visiting the island.
From the water's edge you will be able to order your meal à la carte, or to try its popular "Daily Specials" while gazing over the Mediterranean horizon.
The cuisine at Otters Bistro is seasonal and fresh, the menu varies constantly, featuring dishes such as home-made traditional dishes such as Octopus stew or deep-fried Gozo cheese salad to grilled local Pork chops and honey glazed boneless Quail.
Online Ordering
St. Mary's Street, Marsalforn,
Island of Gozo
+356 2155 6606
"Perfect. Went here for dinner with my girlfriend. Staff was nice, gave us a good wine and great food!"

Excellent staff, food and wine!

Joran B
"Me and my partner visited Otters during our recent holiday in Gozo. The service was great, the staff very attentive. There was something on the menu to suit all. I highly recommend."

Fabulous Setting, Fabulous food

Charlotte B
"Fantastic service, wonderful atmosphere with lovely jazz music. The setting is lovely. The food was delicious and the red snapper magic was very impressive. The pork was delicious. Most importantly the staff were knowledgeable and excellent. Highly recommended."

Lovely Evening Dinner

John R
"Great food and great dining experience!!! Beautiful location. Owner and staff are very friendly and helpful too!"

Love it!

Esther M
"Had the pleasure of eating dinner here a few nights ago, one of the most prominent restaurants at the resort with a fabulous view over the bay. The sea has been very rough this week so spectacular view of the waves crashing in.
Excellent choice of food with a vey extensive menu, excellent quality and very helpful friendly staff. The homemade pasta is to die for, 2 course with drinks around €25.
Happy to recommend."

Wild Sea

Angie B
"Food is amazing even when I didn't like my pasta dish it was quickly whisked away and I ordered something else from the menu no extra charge. Nibbles before complimentary and liqueur after dinner also free. And the best part is the price best meal for three starters. and mains plus drinks 49 euros amazing"

Brilliant restaurant

Allan H
"We had the most beautiful lunch here. The service was excellent. The meals were exceptionally good and not expensive. The views are absolutely spectacular. No complaints at all!"

Just beautiful

Jasmine G
"Set on the edge of masalforn overlooking the bay this high end restaurant served us stunning food that was beautiful presented. The staff were very efficient."

Top class

matosis
"Amazing food - amazing sea front location, just perfect! The special tune steaks were larger than our heads and the food generally was of a very high standard at a fraction more cost than the other local restaurants but well worth it."

Don't go elsewhere!

Laura E
"Had two meals there during our holiday and both were extremely good. It is more expensive than most restaurants in Marsalforn but worth it for a treat."

Good restaurant

francesp126
"This is the second visit to this restaurant, and we were not disappointed, the food was really very good, especially the pasta dishes, the value was very good, the staff were friendly and attentive. The restuarant is a little out of the way, however this means getting a table is not a problem, and sitting by the water is great."

A lovely meal, in a great location

Quinsfanrfu
"bit loath to share the secret but lovely location, meal, service and all at a really good price. During a weeks visit to Malta and eating out every night this was the best all round"

Wonderful

Stephen S
"We've been coming to Otters for years and whenever we come we know we can rely on an excellent meal."

Consistently Excellent

ameno23
"Excellent cuisine, gorgeous location and good service. Makes for a lovely dining experience. Well worth the extra 5 minute walk from the rest of Marsalforn's eateries"

Excellent cuisine

Dirk-Gently007
"Lovely views right by the sea - attentive and friendly staff - excellent food will definitely be going again."

Evening Meal by the sea

purple9amethyst
"We visited almost all the restaurants in Marsaforn and this was the best one. Delcious food, friendly staff, reasonable prices. We went there (5ppl) and we all were very satisfied. Definitely will come back especially for the seafood."

Good value for money. The best in town

Ala K
"We actually had dinner here twice during our two week stay on Gozo. We really enjoyed the food and the view is stunning. Highly recommend!"

Beautiful venue

AliceGagnon
"4 (plus a baby) ate lunch here on 1st May, a busy bank holiday. The outlook was fabulous, the food excellent and the service great. we will certainly return."

fabulous food, lovely outlook

0russ
"the food was excellent along with the brilliant service , the location by the sea was wonderful highly recomended"

Family lunch by the sea

Susan F
"Not cheap, but amazing pasta and fish selection Lovely sea views and pleasant staff. Worth the walk along the sea front to get here!"

Great food, great view!

Sally C
"Hey, this place is a must see. I love the professional menu with many delicious items. You can't go wrong here."

Right on the Water

Benjamin V
"visited on several occasions and never disappointed my favorite dish is the shell fish soup but everthing on the menu is great"

Shell Fish soup delight

Elsabie789
"recommonded restaurant and very good food and nice staff as well. nice view. good menu and very quite place. family friggieri malta"

great lunch

Mario S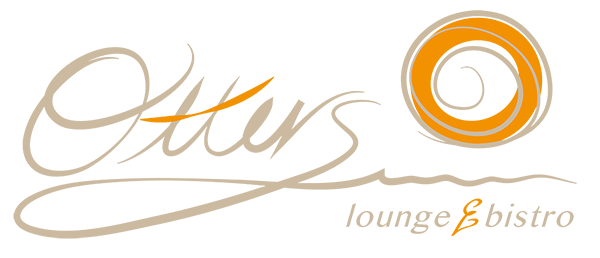 Lunch and Dinner time: 11:00am – 22:30pm
ST. MARY'S STREET | SEAFRONT – MARSALFORN, GOZO
+356 2155 6606
ALBERTLUPI77@HOTMAIL.COM